LOT: (LOT: R458)
(LOT: R458) - Convenient Bicycle phone holder. Universal for smartphones. Fits phones from 4.7 inches to 7.5 inches tall. Fits on any bike but you should not text and ride. Just use for GPS maybe.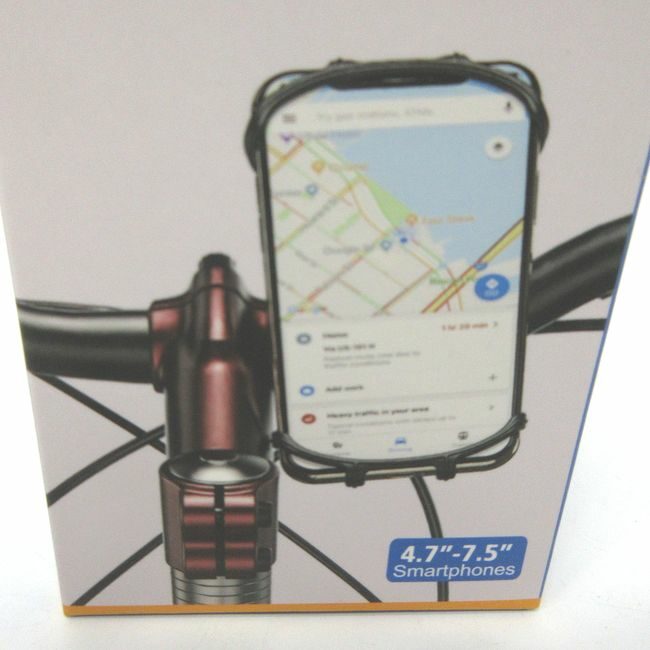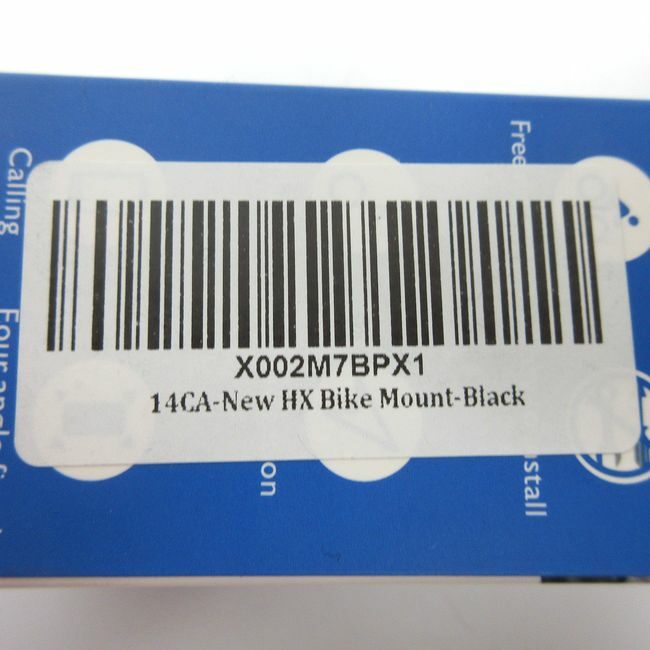 Current Bid: $
5.00 [Refresh Price]
YOU WILL NEED TO REFRESH THIS PAGE TO SEE UPDATED BID
(Log in and this will update automatically)


You must LOG IN or REGISTER to see this full page auction listing and bid.





Auction is Over
Winning Bid Amount: $5.00

**Lot Details: (LOT: R458) - Convenient Bicycle phone holder. Universal for smartphones. Fits phones from 4.7 inches to 7.5 inches tall. Fits on any bike but you should not text and ride. Just use for GPS maybe.

---
< PREVIOUS LOT | NEXT LOT >
---
Log in to add this lot to your watch list or place a bid
(Number of people watching this lot: 4)





This lot has the "SOFT CLOSE" feature turned on. This means that if a bid is placed in the last 5 minutes of the auction the auction end time is extended 2 minutes - This effectively stops bid sniping (Beating the previous bidder in the last few seconds of the auction).

This lot has the ability to use a "PROXY BID" where you can enter your MAXIMUM bid amount and the computer will bid for you as needed but only when someone tries to outbid you.
---
We sell a lot of overstock, misguided freight, damaged packages, open packages and end of shelf life products along with general estate items. We do our best to ensure the descriptions are accurate and the photos show any defaults or issues that we noticed when creating the listings.
STORING SMALL ITEMS: If you can not make it in for pickup and the items are small and fit on a standard shelf we will store them for you for an additional week at no cost to you.
STORING LARGE ITEMS & BULK ITEMS: Sorry, We do not do this, anything the size of a chair or bigger we do not store. If for any reason you can not pick up a large item you will be billed 45.00 per week for storage for every 10 cubic feet of storage space the item takes up.  if you can not make it in for the larger items please do not bid on them. If it fits on a shelf we can store it within reason. Please make arrangements if something comes up for someone else to pick up your items. space is limited here and we can not have the big items that are sold taking up space. thanks.
OVERSTOCK: This means the item is either END OF LIFE often a company has a NEW model and the old models are cleared off shelves and replaced or they have too many in stock taking up valuable storage so they liquidate this. Overstock items are expensive to purchase compared to salvage returns but the quality is the best you can get for liquidation so we try our best to acquire overstock when we can.
MISSGUIDED FREIGHT: This means it got lost in transit, it may be a return item that had in improper tag but most likely it was a brand new item sent to the wrong address. The big companies do not unpack these and put them back into inventory, they simply liquidate all mislabeled and misguided freight. We try to acquire this liquidation category as well and is why we often do have a few used items and a some returns and why we sell off the ASIS bins as well as a lot of this goes to the ASIS bulk lots.
RETURNS & SALVAGE: We try to avoid returns and Salvage truckloads of merchandise. These are VERY cheap to purchase but are full of damaged products. Sometimes returns slip in still with the good stuff but we try not to bring it in as it requires a lot of testing and is very time consuming and often it is easy to miss a function or part that is missing in a box.
24 HOUR GUARENTEE: We offer a 24 hour window to let us know if you encounter any issue with any item (Broken, Missing Parts, Not As Described). We freeze the consignor payouts for 24 hours to give you a chance to let us know if anything is wrong.  Once the 24 hours passes the funds become available to the consignor, this lets you take the items home, test them and make sure nothing is damaged or broken.  If you have any issue with the item (Not as described, Missing parts or Broken). and this was not mentioned in the listing or shown in the photos and the listing was not sold asis then just open a support ticket (Contact us page) and let us know, we will then freeze the payout to the consignor for that item and give you two weeks to return it). Now if you pick it up a week later and the consignor has not been paid out yet we may still be able to help so still let us know if you have an issue with something and we will do our best to assist. This helps keep the consignors honest as well.
WE ARE THE MIDDLE PERSON IN THE TRANSACTION: The auction house works for both the consignor and the buyer.  The consignor pays a commission and the buyers pay a buyers premium (Also known as a finders fee) for facilitating the transaction. Sometimes we purchase stock directly and for that stuff we can be a lot more accommodating for stored items for the 24 hour guarantee however once a consignor is paid out neither you or us have any recourse with the consignor so please check your items when you get them home. We want happy bidders and no one should be stuck with an item that does not work or has unmentioned damage.
STORAGE or PREPAYING FOR ITEMS: If you do not check your items within 24 hours of paying for them then you risk the consignor being paid out before you have a chance to let us know something was not right.  For example If you pay for the items online and pickup later in the week or have us store the items you are forfeiting your 24 hour window as we need to pay the consignors out in a timely manner so that we continue to receive products. If your planning to pick up this week we strongly suggest paying for the items at the time of the pickup so you have a full 24 hours to check them over.
CONDITION OF BOXES & PACKAGES: Unless stated please expect all packages and boxes to have some sort of damage to them or distressed look as they are not always shipped to us all neat and tidy. If a box is perfect and factory packaged we will mention that if not mentioned the box may have damaged corners, holes, tears, labels cut off or torn off, taped up, etc..  This is only really important to resellers who have stores and people wanting to gift an item to someone. Most of us will take the discount on the new item in trade of a beat up box.
---
↑