LOT: (LOT: R440)
(LOT: R440) - Bengoo G9000 Stereo Gaming Headset. PS4, PC, XBOX 1, PS5 Controller. Noise cancelling, over-the-ear. NEW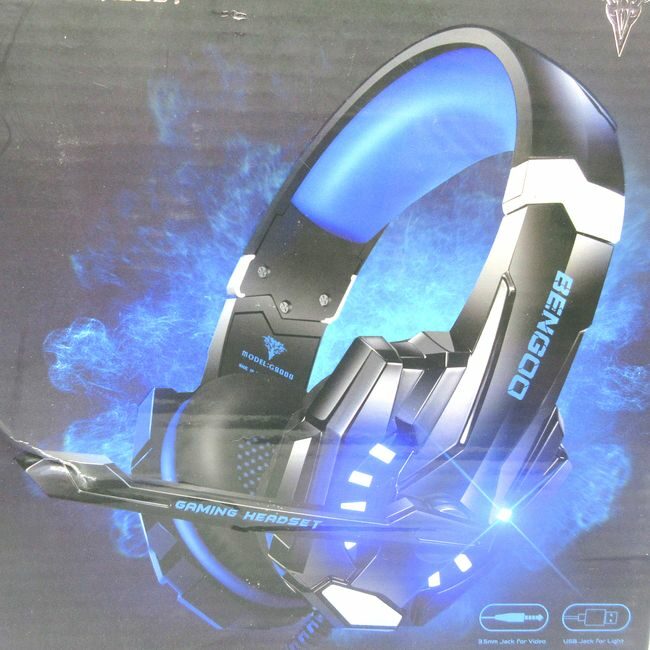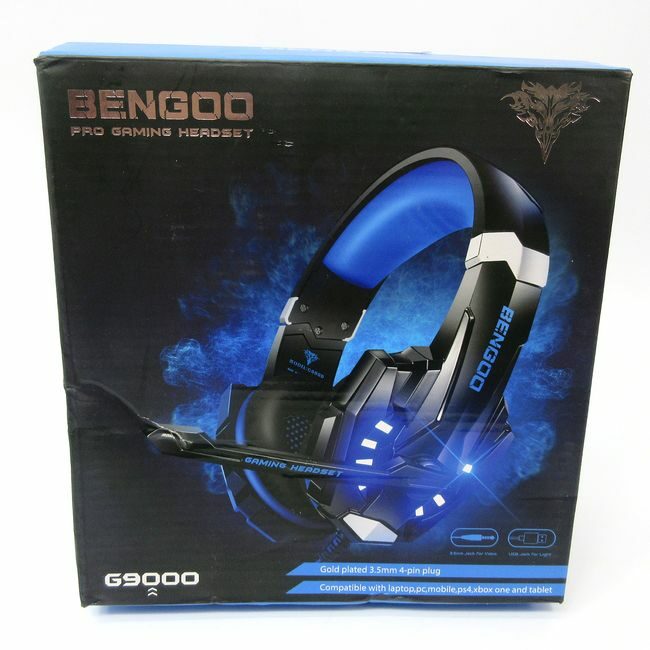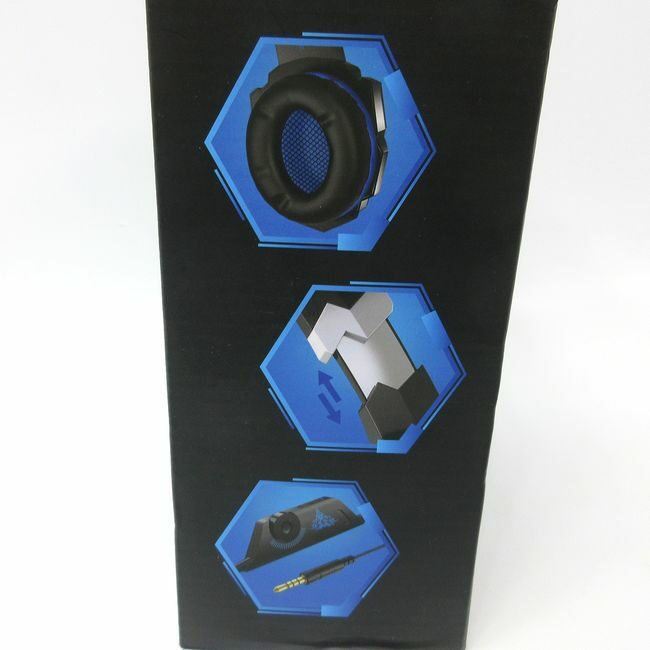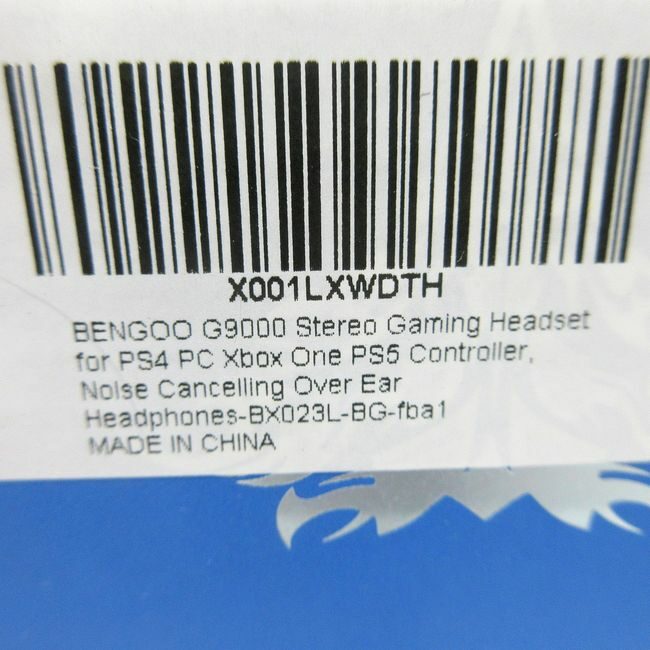 Current Bid: $
26.50 [Refresh Price]
YOU WILL NEED TO REFRESH THIS PAGE TO SEE UPDATED BID
(Log in and this will update automatically)


You must LOG IN or REGISTER to see this full page auction listing and bid.





Auction is Over
Winning Bid Amount: $26.50

**Lot Details: (LOT: R440) - Bengoo G9000 Stereo Gaming Headset. PS4, PC, XBOX 1, PS5 Controller. Noise cancelling, over-the-ear. NEW

---
< PREVIOUS LOT | NEXT LOT >
---
This lot has the "
SOFT CLOSE
" feature turned on. This means that if a bid is placed in the last 5 minutes of the auction the auction end time is extended 2 minutes - This effectively stops bid sniping (Beating the previous bidder in the last few seconds of the auction).
This lot has the ability to use a
"PROXY BID"
where you can enter your MAXIMUM bid amount and the computer will bid for you as needed but only when someone tries to outbid you.
How to share this page with a friend
STEP ONE: Click this blue SHARE button below to copy the website address into your virtual clipboard


The link will appear in this box below when successfully copied to your virtual clipboard
STEP 2: Once copied simply open your text, messenger, social media, email, etc.. and you can PASTE the website address to this page wherever you wish.
HOW TO PASTE THE LINK?: If you are using a computer you can right click where you want the link and choose paste, if you are using a phone or tablet tap twice where you want to leave the link and choose paste. You will see the website address followed by the page link appear after you paste if you were successful.
PAYMENT ON WON ITEMS: If you win a lot payment is due within 3 days of the end of the auction. At this time we do not ship items but we will store items for you till you can come or arrange to have them picked up but payment is due within 3 days of auction close please. See Storing items below…
STORING ITEMS: We will store the paid items for you for 1 week for free. Each additional week will be invoiced .50 cents per lot for storage. Storage is available for a MAX of 90 days. If items are here for more than 90 days they will be considered abandoned and resold with no compensation to the person who stored them for that long. This is so we can recover the storage costs. We will not contact you regarding stored items that are here for 90 days they will just be removed from storage and you will forfeit them. So please pick up your items.
CONDITIONS OF ITEMS: All items condition will be shown in photos and described. With such things as vintage collectables we will note and/or photograph anything we see that is flawed, broken or missing. Items will be sold as described/photographed or a note will show on items that are sold in ASIS condition.
FACTORY SEALED: This means we looked it over and feel the item is still sealed from the factory. It could still have damage to the packaging from shipping but it remains sealed and should be factory fresh inside and not handled.
IN NEW CONDITION: This means we looked it over and we do not see any signs of wear, damage or issues. It may have finger prints on it (Handled) or damage to the box or packaging. We will try to show all relevant issues in the photos.
ESTATE or CONSIGNOR ITEM: This means the item is pre-owned and comes from a estate or a consignor brought the item in for us to sell for them. Most antiques, collectables, pre made furniture and vintage items are estate items.
ASIS: We look over the items before putting them into the auction, if we notice something missing or broken we often sell it ASIS and describe what is wrong. Sometimes a item is returned to us as well and we will put these in bulk ASIS lots or list them asis with details of what is wrong or missing.
RETURN POLICY: Most items have a 24 hour to 7 day window for you to let us know if you encounter any issue with any item that we missed in the photos or descriptions. If we have another item the same we may offer to EXCHANGE the item. Refunds are done as CREDITS on your account, We inspect returns and compare them with our photos before issuing any credit. If damage happens after the sale of any kind a return option is forfeited. We do not refund an item on the spot with cash or debit due to some abuse we have had in the past we now INSPECT ALL RETURNS before we issue a refund.
VALID REASONS FOR RETURNING ITEMS
If you do find an issue with an item and wish to return an item because of one of the following reasons..
Not as described or shown
Broken or Damaged and the photos or the listing did not mention or clearly show the issues
Missing a vital part that was not disclosed by us or the consignor
We said it was something that it was not.
IF YOU DO NEED TO RETURN AN ITEM: Simply click the CONTACT US button in the menu to contact us and let us know the lot number of the item and what is wrong.
You will then have 3 weeks to return the item (as long as you let us know you are returning it for a valid reason within the allowed return window for that item).
We do not take back items if you purchased by mistake, thought it was something it was not, assumed something that you should not have or buyers remorse. We do not set the prices so what you choose as your max bid is what you are willing to pay for the item, we suggest doing some research before placing a bid so that you are making good choices on the bid amounts.
WE ARE OFTEN THE MIDDLE PERSON IN THE TRANSACTION: The auction house works for both the consignor and the buyer.  The consignor pays a commission and the buyers pay a buyers premium (Also known as a finders fee) for facilitating the transaction. Sometimes we purchase stock directly and for that stuff we can be a lot more accommodating for stored items for the 24 hour guarantee however once a consignor is paid out neither you or us have any recourse with the consignor so please check your items when you get them home. We want happy bidders and no one should be stuck with an item that does not work or has unmentioned damage.
BATTERIES: Batteries may not hold charge, may be expired or may not be included but the packaging says they are. This includes rechargeable batteries. On used goods and estate items rechargeable batteries may not hold a full charge or may not charge at all and may need to be replaced. Batteries are not covered under our return policy.